JEFFERSON CITY — A Senate committee opened debate Tuesday on a Republican plan to reverse a voter-approved expansion of Medicaid.
The proposed constitutional amendment, which advanced out of the House last month on a 96-41 vote, would ask voters in November to reverse their 2020 decision to permanently expand the government-funded health insurance program.
The debate in the Senate Appropriations Committee was a continuation of the ongoing GOP opposition to the signature achievement of former President Barack Obama, who has been out of office for more than five years.
And, signaling a potential roadblock, not all Republicans were on board with the idea.
Sen. Lincoln Hough, R-Springfield, said the maneuver is another example of the Legislature trying to overrule the will of the people.
"In my opinion, this ground has already been plowed," Hough said.
Groups that backed the 2020 expansion called the effort "an attempt to turn back the clock."
"Now is not the time to reset the program. It's time to focus on the state's enrollment efforts and managing the program to create value for enrollees and all Missourians. Missouri voters have spoken and they want to see Medicaid expansion become a reality. This legislation ignores that fact," said a statement by Healthcare for Missourians.
No one testified in favor of the proposal during the public comment period of the hearing.
After years of blocking expansion, health care groups went around the Legislature and asked voters directly if they wanted Missouri to join with other states in offering health insurance to as many as 275,000 low-income residents.
The measure was approved with 53% of the vote and, after court fights and additional legislative jousting, the expansion of the state's MO HealthNet program went into effect in October.
The ballot question, if it wins approval in both the Senate and House, would ask voters to allow the program to be subject to annual appropriations by the General Assembly.
It also would require the Missouri Department of Social Services to apply for a waiver from the federal government seeking to require adults who receive the health care benefit to have a job.
The work provision would require adults age 18-64 to work or participate in community service programs for 80 hours per month. There would be exemptions for mothers with young children.
And the proposal would end a practice of paying health care costs of people from out of state who are treated in Missouri hospitals.
"You must be a Missouri resident to qualify for Medicaid," said House Budget Committee Chairman Rep. Cody Smith, R-Carthage, who is sponsoring the proposed amendment.
Smith said the in-state rule would save the state an estimated $200 million.
Smith argued the proposed constitutional change wouldn't necessarily cut all expansion costs. Rather, he said, it would allow lawmakers more flexibility to manage Medicaid spending.
Prior attempts to institute work requirements have failed and efforts by Republicans in other states to impose the rules have largely fizzled.
In Arkansas, for example, a work program was halted after nearly a year in 2019.
The work requirement also would have to win approval from President Joe Biden's administration, which announced in February 2021 that it would remove all work waivers the government granted during President Donald Trump's administration.
Sen. Denny Hoskins, R-Warrensburg, said the work requirements would make sure able-bodied adults "have some skin in the game."
"We're not trying to make a medically fragile person work," Hoskins said.
Hough said Smith's concern about future state finances "doesn't hold water."
Shannon County native John Roberts, a semi-retired physician, told the panel that Medicaid expansion will help rural Missourians get needed medical care.
"We need to take care of the people of Missouri," Roberts said.
Democrats said the overall proposal was another example of Republicans ignoring what a majority of voters support.
"Sometimes voters are smarter than the people they elect," said Sen. Karla May, D-St. Louis.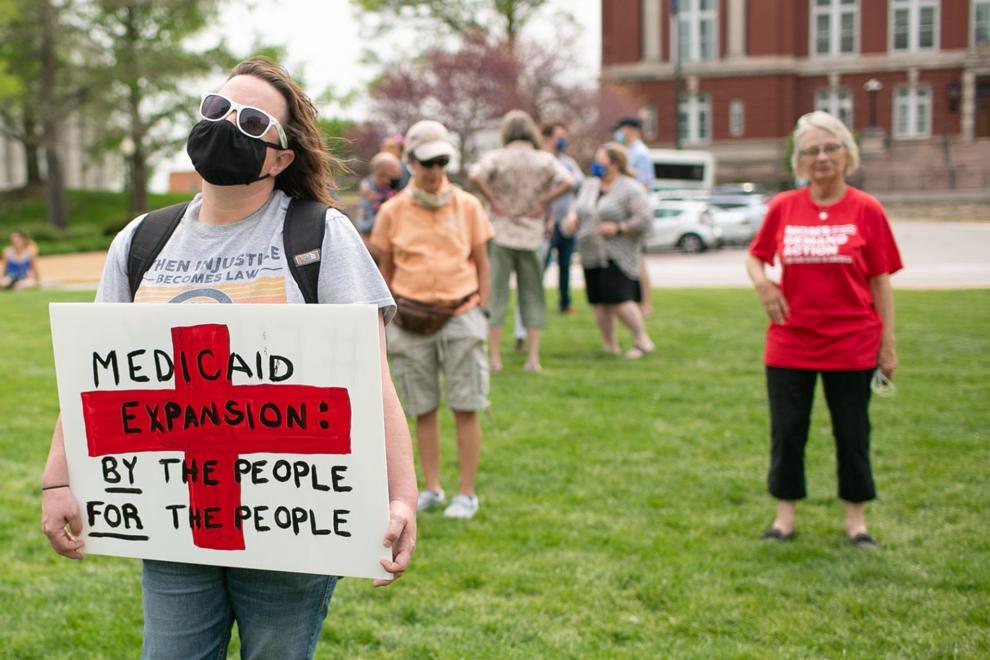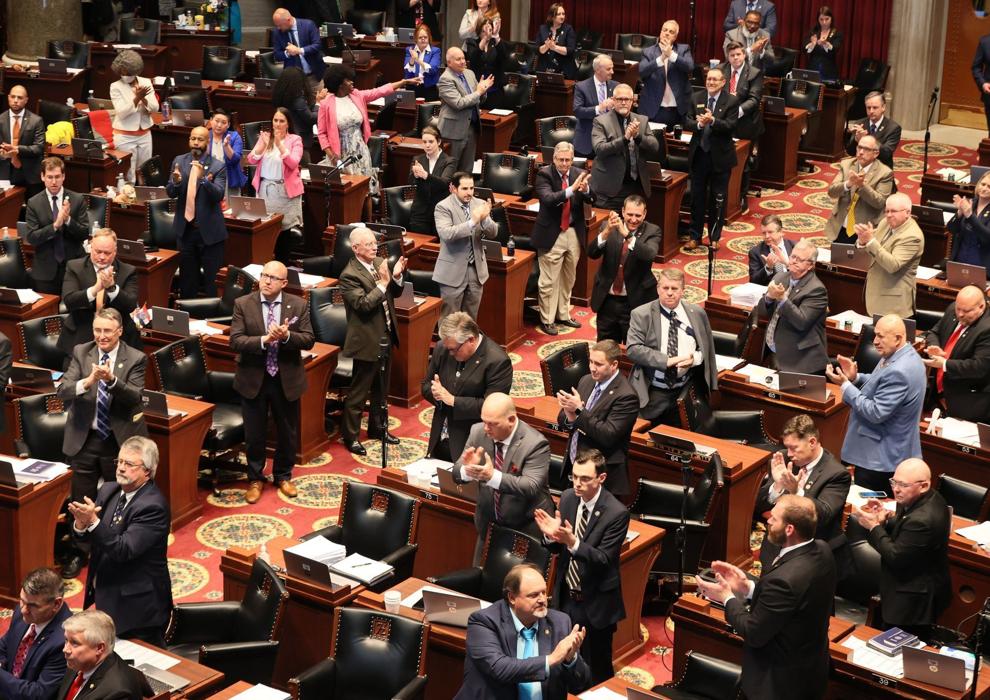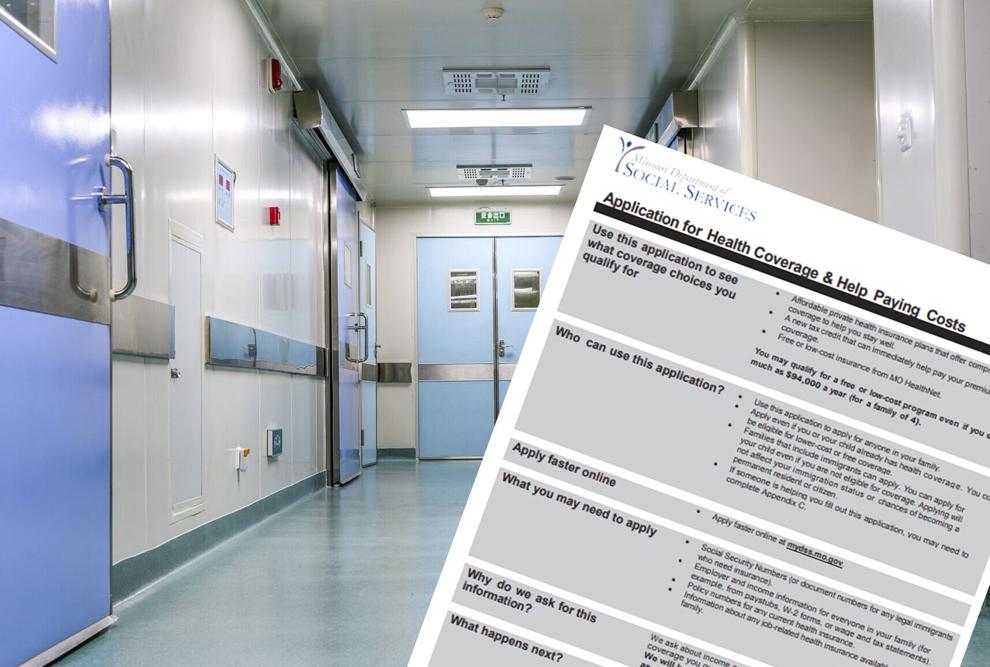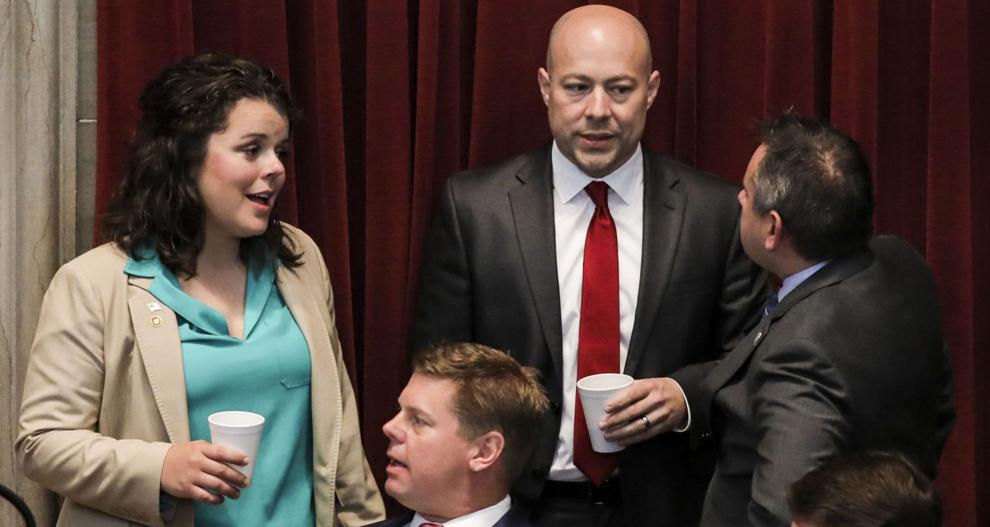 'Missouri voters have spoken and they want to see Medicaid expansion become a reality. This legislation ignores that fact.'

Healthcare for Missourians statement